Nintendo's ARMS Gets A Much Needed New Tournament Event
Called the 'Party Crash Bash Tournament', ARMS players will virtually get a Splatfest.
Nintendo of Europe tweeted this morning that ARMS is getting a new event, called the "Party Crash Bash Tournament". This event, which starts on November 23rd (Black Friday) and works similar to a Splatfest, presumably without all the ink and ridiculousness that goes on.
Crown your favourite character as #ARMS Champion in the #PartyCrashBash tournament! The first round is a tasty one, launching 23/11. Will it be Min Min and her ramen royalty or the sweet-dreamin', candy-eatin' Lola Pop who advances? 🍜🍭 pic.twitter.com/SFsar5XGgS

— Nintendo of Europe (@NintendoEurope) November 15, 2018
The event asks players to choose a side between two specific characters of the game, starting with the first event's characters, Min Min and Lola Pop. The ARMS players choose who they want to win which then puts them on that particular character's Team. Once a Team is selected, players duke it out in the arena. Victories on both Teams get tallied up at the end and the Team with the most points wins, allowing their chosen character to move up to the next level of rounds.
Nintendo seemingly recognizes that their new Nintendo Switch IP, ARMS, hasn't fared as well as other new IP, such as Splatoon. Hopefully this will bring former players back into the game as well as draw new players into the ring.
ARMS certainly looks like an interesting game. I've only tried the demo, myself, but something about its style and certain charm keeps tempting me to go out and purchase it. Unfortunately, the game's not often cited as a person's favourite, and even Nintendo seems to be relatively quiet about it as of late. Until now, of course. Now might be the perfect time for myself, and other on-the-fencers to hop off that fence and go buy the game!
In fact, those ARMS players who register to our site can create/join Clans and challenge other Teams in their own custom ARMS matches, choosing from all the arenas available in the game. We've already made sure to upload all the arenas for our Clan Wars regarding this game.
Click here if you want to register!
Then check your email (even Junk email) to get your activation link. If you don't get it immediately, it's on its way.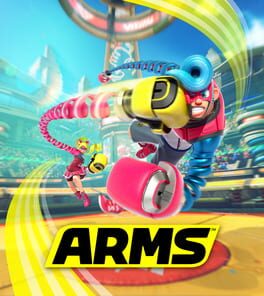 Sources: Nintendo Life, Nintendo of Europe (via Twitter)
What do you think? Are you #TeamMinMin or #TeamLolaPop ?? Are you an ARMS fan or is it on your Wish List? Let us know in the comments!