Get Ready For Super Smash Bros. Ultimate With These Two Games
Whether it's for practice or simply to fill the void, these games will hold you over for the next 24 hours.
It's now 12:02AM on Thursday, December 6th of 2018. Normally this day would be like any typical Thursday. But this particular day and time marks just less than 24 hours before Nintendo's biggest release of the year. Super Smash Bros. Ultimate will be coming out tomorrow! Some of us will have to wait a bit longer as not every video game store will be opening at 12AM on Friday morning for launch day (Gamestop and Best Buy will be in the States, however). Either way, the hugely competitive game is so close you can just about taste the horribly bitter game cartridge (Yes, I have tasted a cartridge.).
Assuming you're looking forward to launch day, you, like many others, may be growing a wee bit impatient for the chance to play. Some of us have joined local Smash Bros. tournaments in order to regularly play and keep our skills up. Others may be challenging their friends or even the AI or an amiibo just for the sake of getting their Super Smash Bros. fix as the big day approaches. Then there are some people still who may not have many tournament opportunities, and perhaps only have a Switch.
Whichever scenario you may fall into, if you're edging on 'too excited' for Super Smash Bros. Ultimate and you need something to get you by, we've got you covered. Two games available on the Nintendo Switch (and other platforms) will give you a lot of fun before Super Smash Bros. Ultimate is unleashed and, well, smashes the competition.
Brawlout
Brawlout's an interesting indie title that's possibly the closest game to Super Smash Bros. that you're going to get outside of  Nintendo. The gameplay style is incredibly similar, including your up + B saves when you're falling off an edge. It features both, unique characters and cameos from other games, just like Smash Bros. is famous for. It has smash attacks, off-screen smashes, and all sorts of other Smash Bros. comparisons to be found.
The game differs in a few ways, at least from what I've seen. All characters are 3D animated sprites, and you level up each character separately to unlock things such as their skins, or to gain in-game currency as well as pinatas, which act as loot boxes. It's interesting to play and fairly popular. It's also not nearly as expensive as Super Smash Bros. Ultimate, so if you unfortunately can't grab a copy of the game on the release date, Brawlout may be your next best purchase to satisfy your gaming cravings.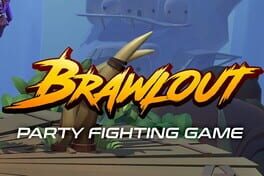 Brawlhalla is a game similar to Super Smash Bros. but differs in many ways, moreso than the previously mentioned Brawlout. Instead of an up + B move, you can jump and cling to walls, and then repeatedly jump to climb back up to safety. Like Smash Bros., you'll find items appear for you to use, which Brawlout does not feature. Brawlhalla doesn't give a bunch of random items like Smash Bros. but instead gives you your main or sub weapon, unique to each character you play. Smash attacks are still a thing and the chaos you're used to in Smash Bros. is felt here. This is just a more cartoonishly fun version of the big Nintendo game.
It's free, with micro-transactions. So if you want a cheap alternative to get you by, this is a very good choice.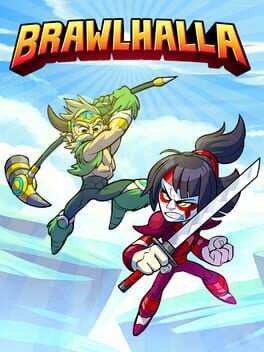 There's not too many Super Smash Bros. clones, at least on the Nintendo Switch. But it's incredibly awesome that Nintendo doesn't seem to worry at all about these cheaper alternatives being made available on their own console. Nintendo must know confidently that their Smash Bros. games are the king of their particular genre.
The anticipation is real! What game are you going to play while waiting for Super Smash Bros Ultimate? Let us know in the comments below!
Certain links in this article may be a part of an affiliation program that we're connected with. If you buy a ame through one of the links above, we might receive a small percentage of the price.